TC Lab
TC Lab is easy and intuitive software to store, export/share, compute molar concentrations of elements, visualize and print your tissue culture media.
License:
non commercial applications ( home TCs, students learning TC ): freeware
commercial applications ( labs,etc. ): 25$ per license ( please use Donate! option from menu )
In order to keep this project alive and to allow it to grow, we need donation.
There are still many features which could be implemented in future.
System requirements:
OS: MS windows XP or later
minimal screen resolution: 1024x720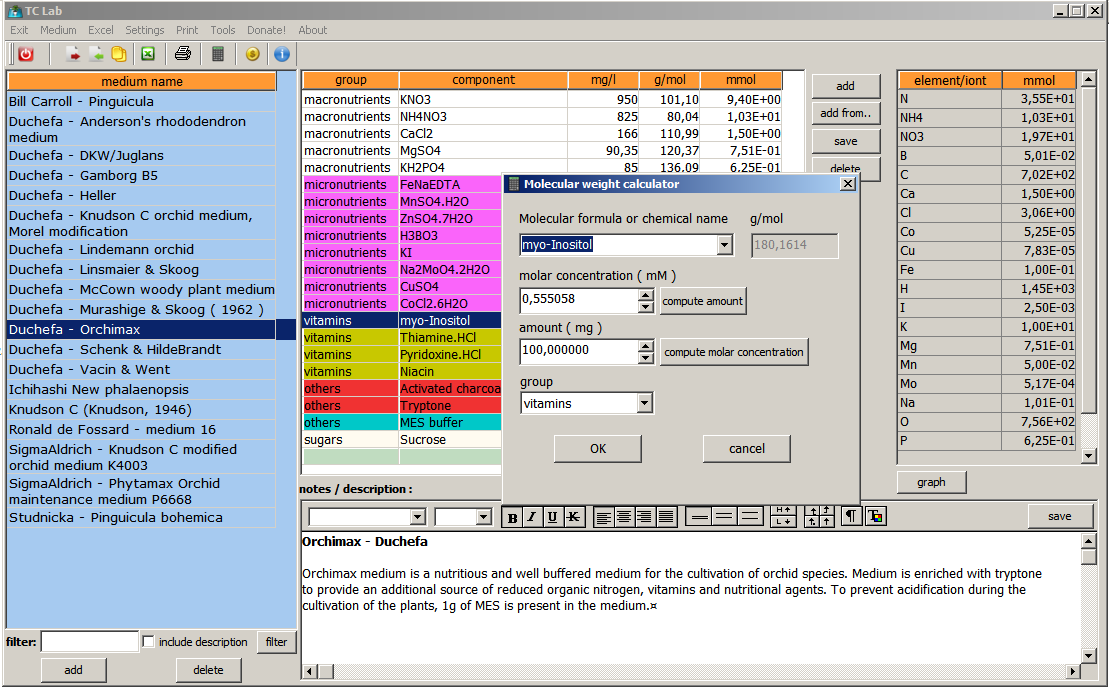 main window
---
22.3.2012 - NEW version 2.0 available for download ! Many new features !
24.6.2013 - UPDATE - minor change ( added mg column to ionic table )
---
E-mail / PayPal : sula@rps.cz